Cedric Sadai
Published 2 years ago
Morag Meyerscough connects Coventry's communities with a "Endless ribbon" colorful installation
The renowed britsh artist placed her colorful installation to bring light to a central area of Coventry.
The artwork, titled Endless Ribbon was installed on the canopy of Coventry's Hertford street, wrapping the building in the way of a ribbon, a nod to the once dominating weaving local industry.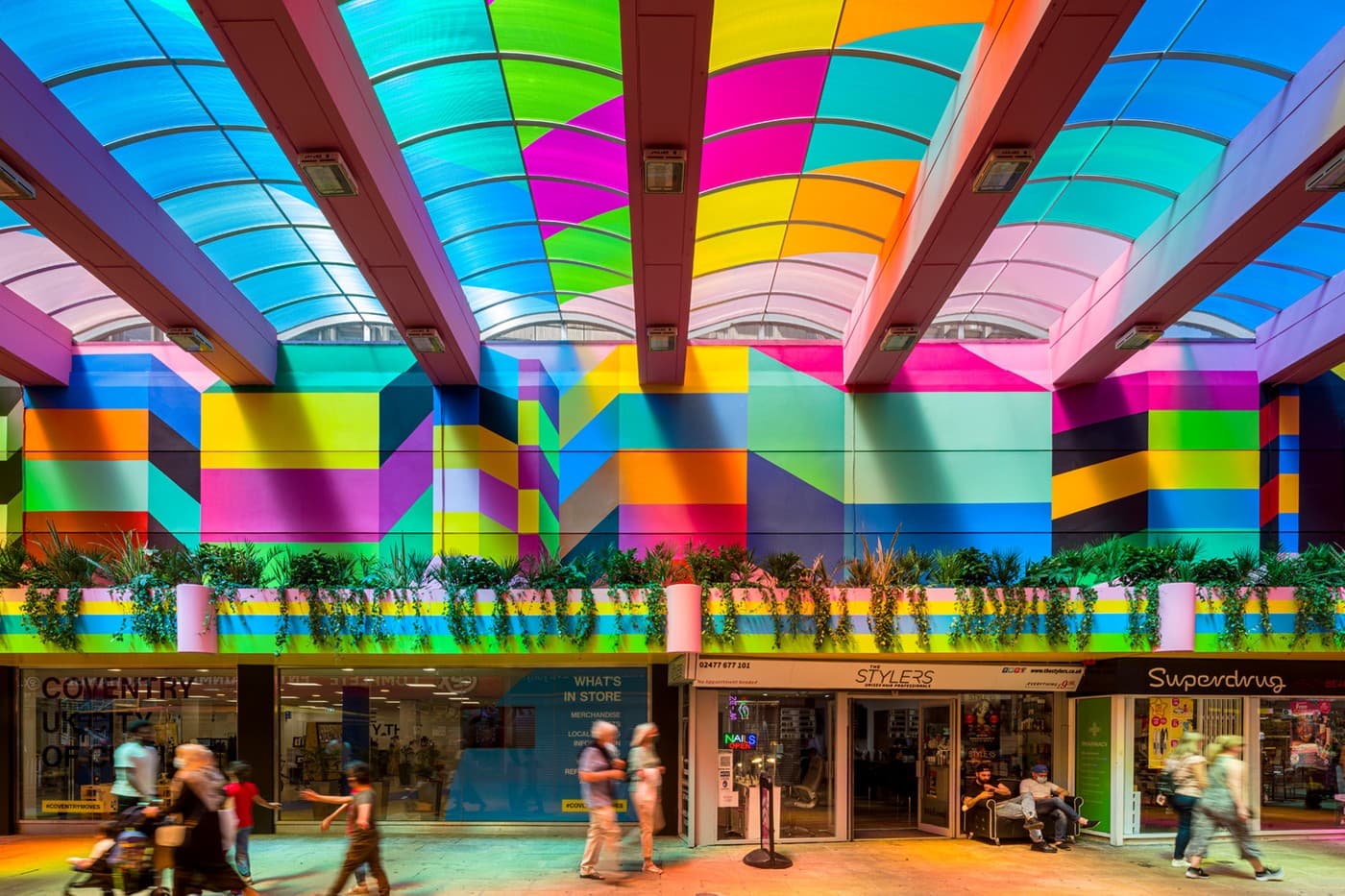 This program, led by the city council, aims at bringing life and light to the canopy walkway. A key moment as Coventry has recently been named the city of culture 2021 and started a major creative acceleration program.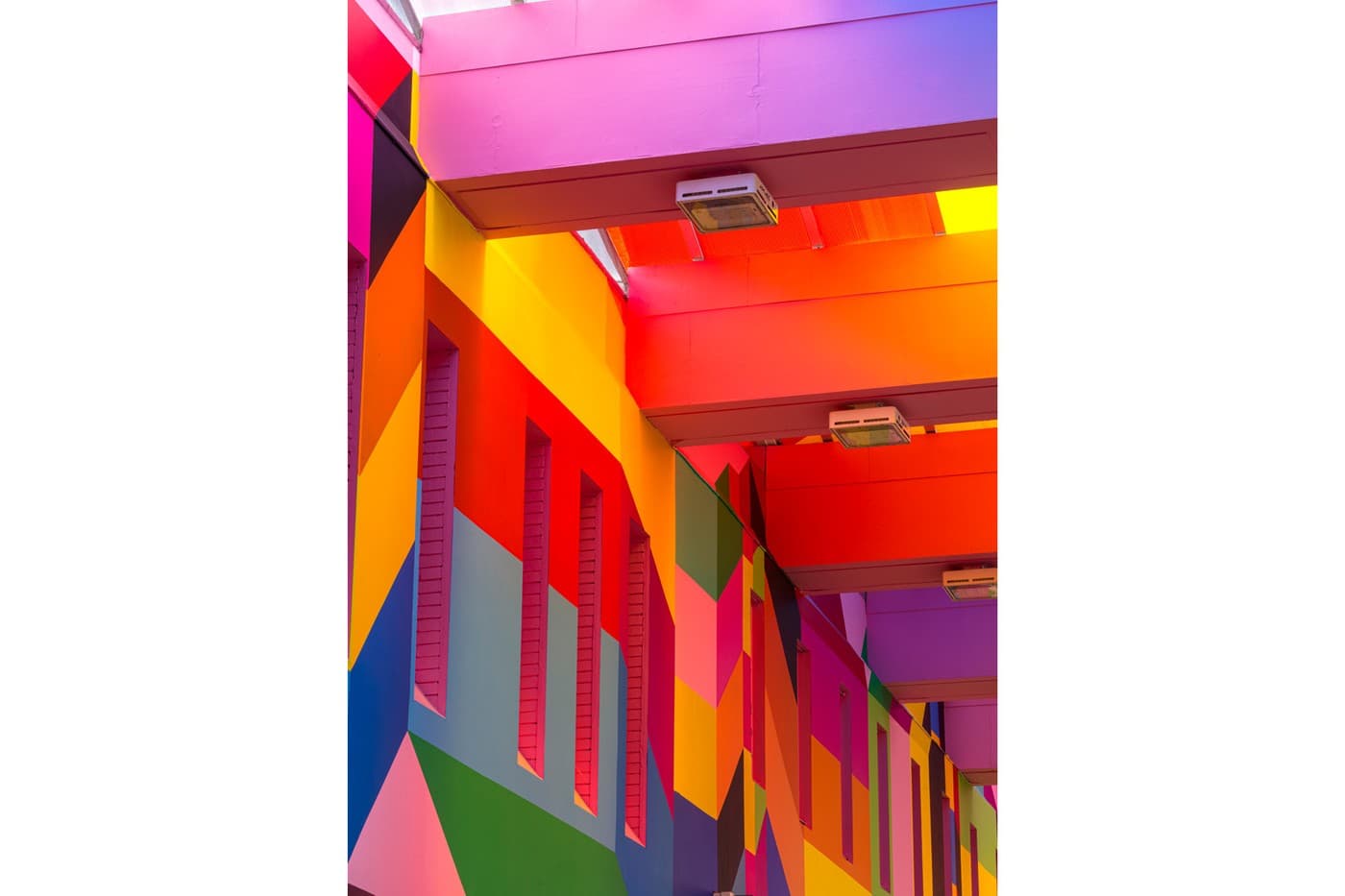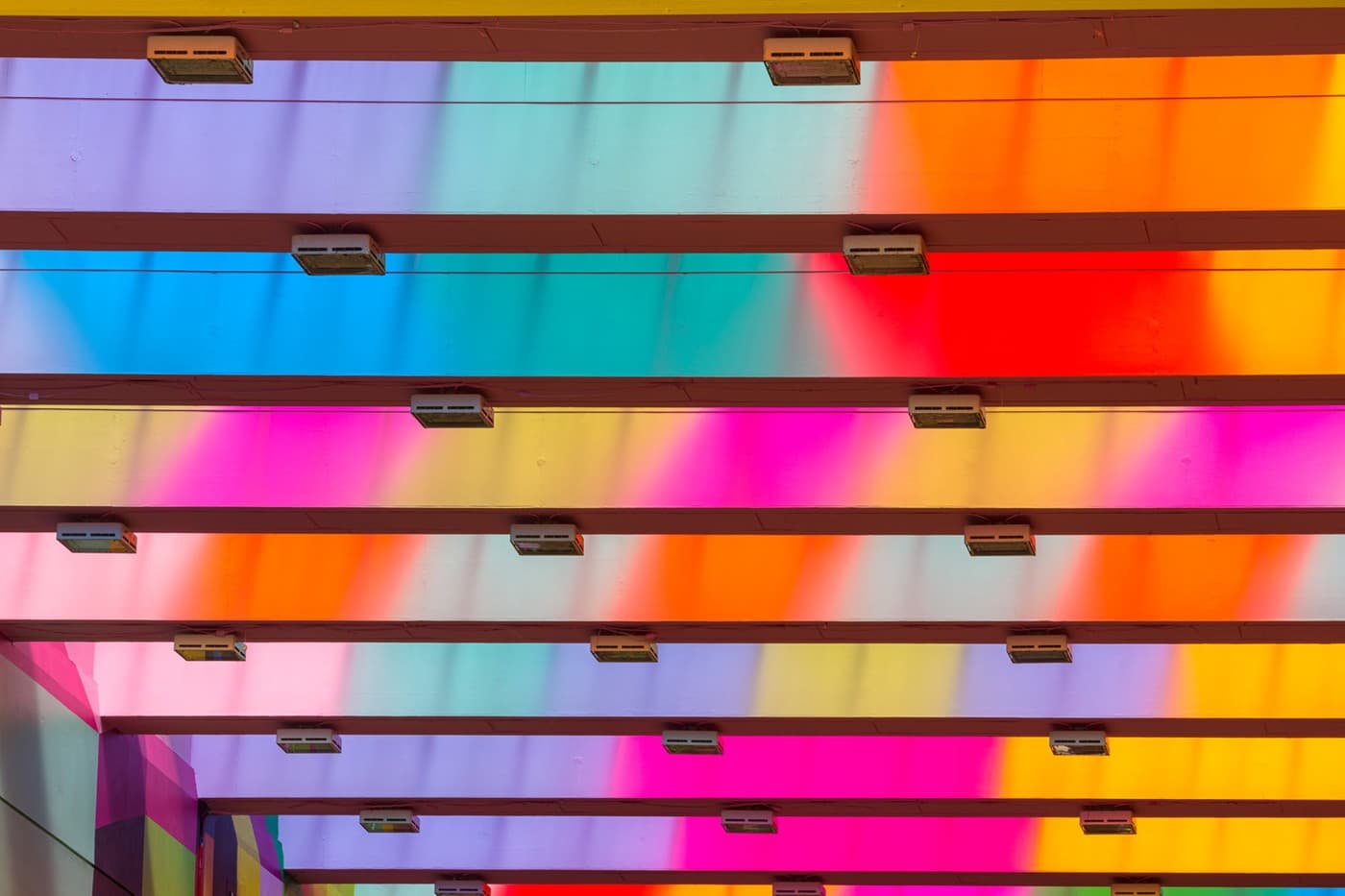 "Working with the food traders and surrounding shops, together we wanted to make a new destination for everyone that brings joy to an area that needed some love."
Morag Meyerscough
Morag's exploration involved the discovery of the works of John Piper and Patrick Reyntiens on the windows of the city's historic cathedral.
About the artist