Cedric Sadai
Published 2 years ago
Artists are reshaping neighborhoods with colorful playgrounds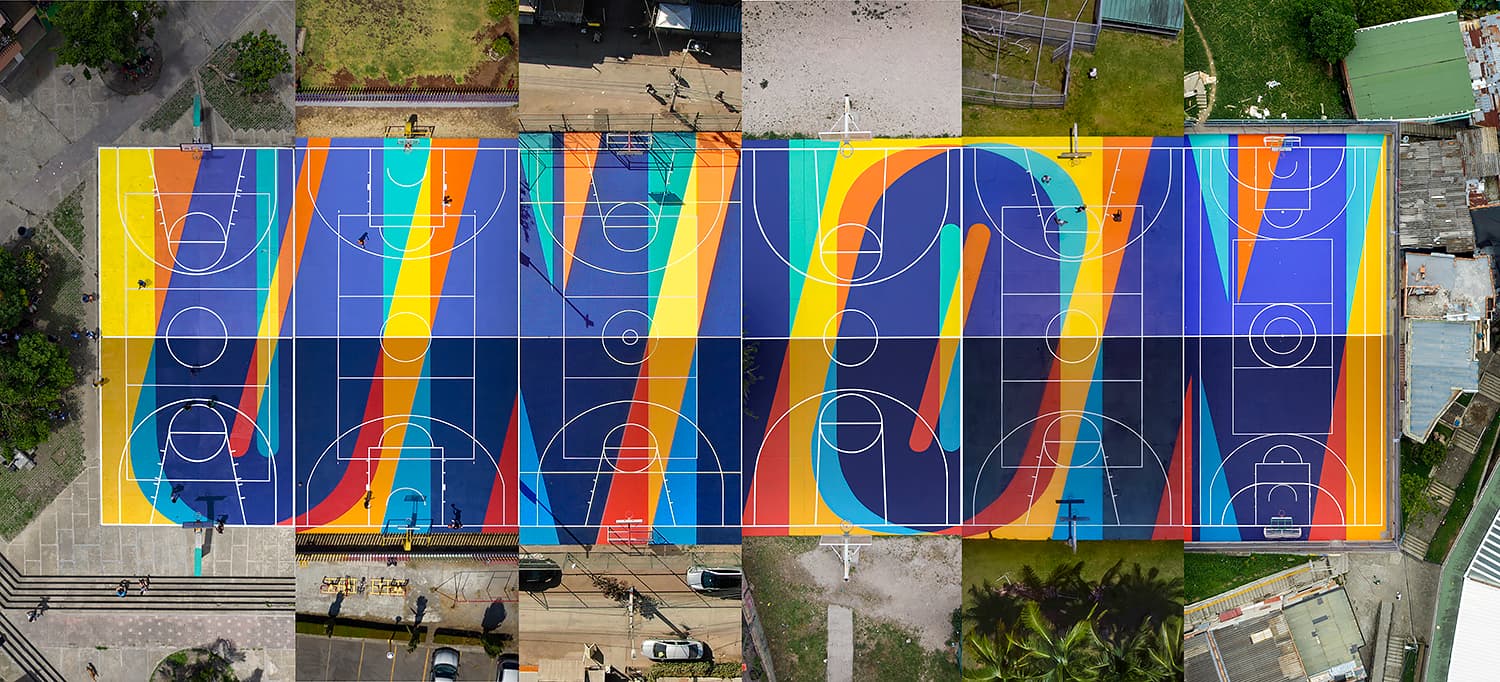 Playgrounds are essential for connecting people within a city and getting communities to bound together through sport. A special place that inspires artists to make an impact.
Matt W. Moore in Miami
This installation was painted in 2017 at The W South Beach in Miami, FL, in partnership with Remy Martin.
Inventor of a style named Vectorfunk,
Matt
's art takes root in graffiti, that he beautifully blends with digital abstract.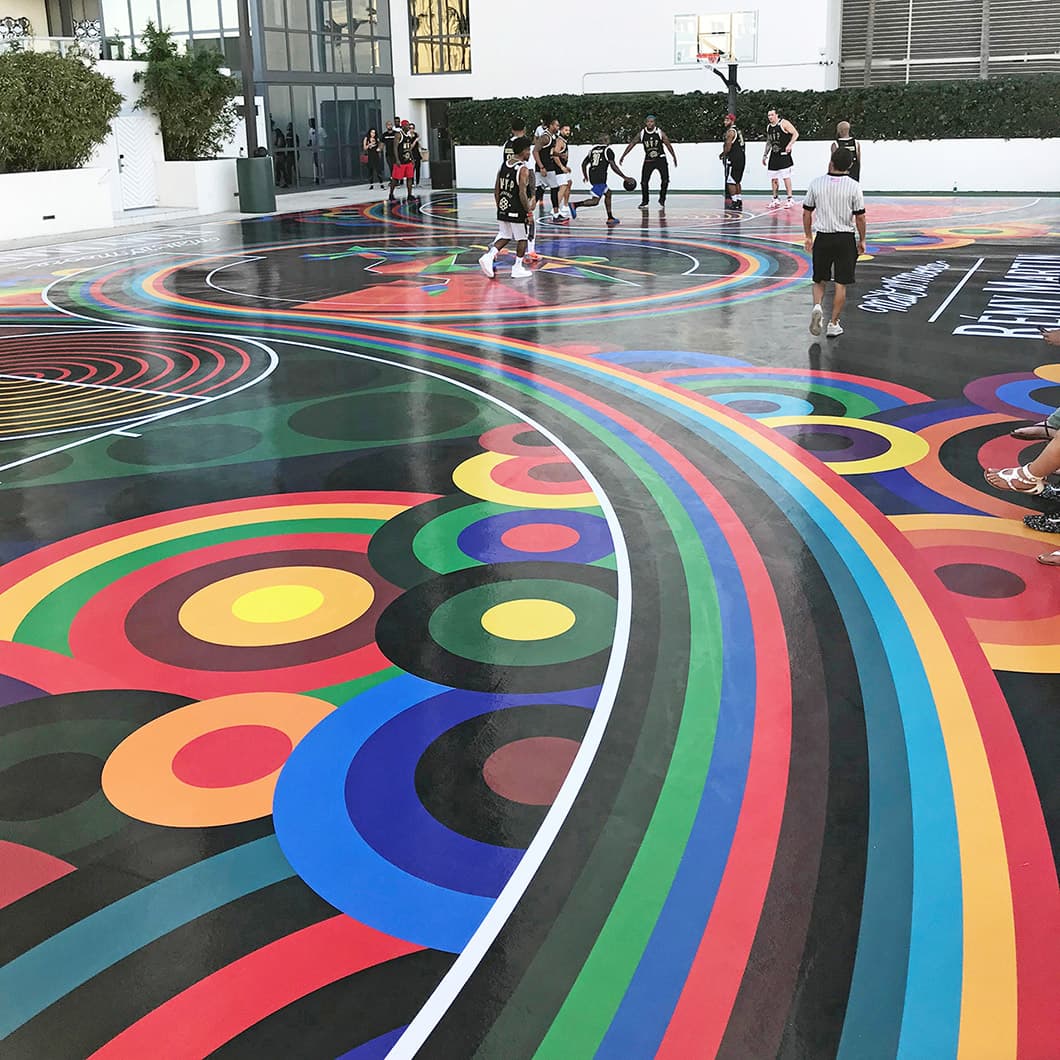 Madsteez
The brooklyn-based artist is one of the specialist of this medium, having already completed several basketball playgrounds in the greater New York area over the past few years.
One of his celebrated productions is the Harlem's historic St. Nicholas Park in New York City, which was a collaboration with the New York City Department of Parks & Recreation.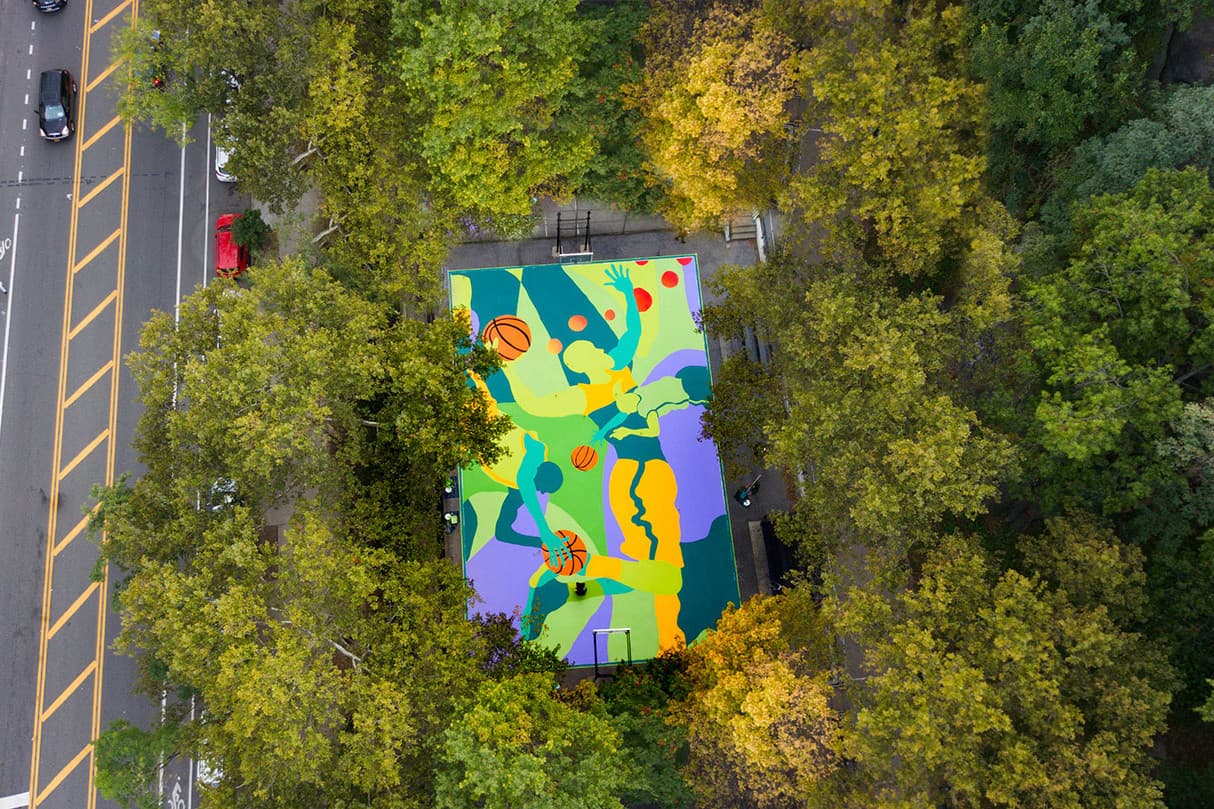 More recently, Electronic Arts and the NBA commissioned
Madsteez
on a new playground in Park Slope, Brooklyn. The artwork features a powerful message of unity around sports made of abstract patterns and vivid colors.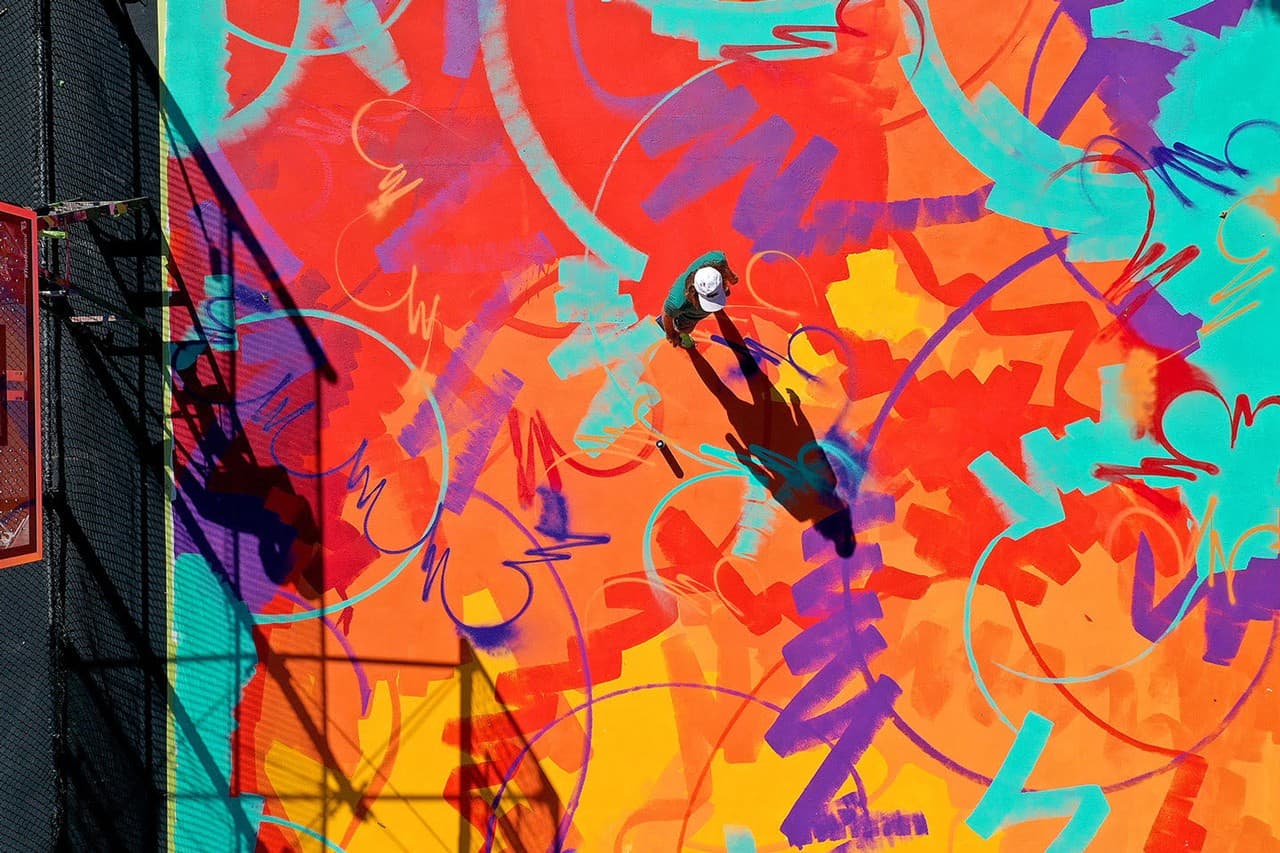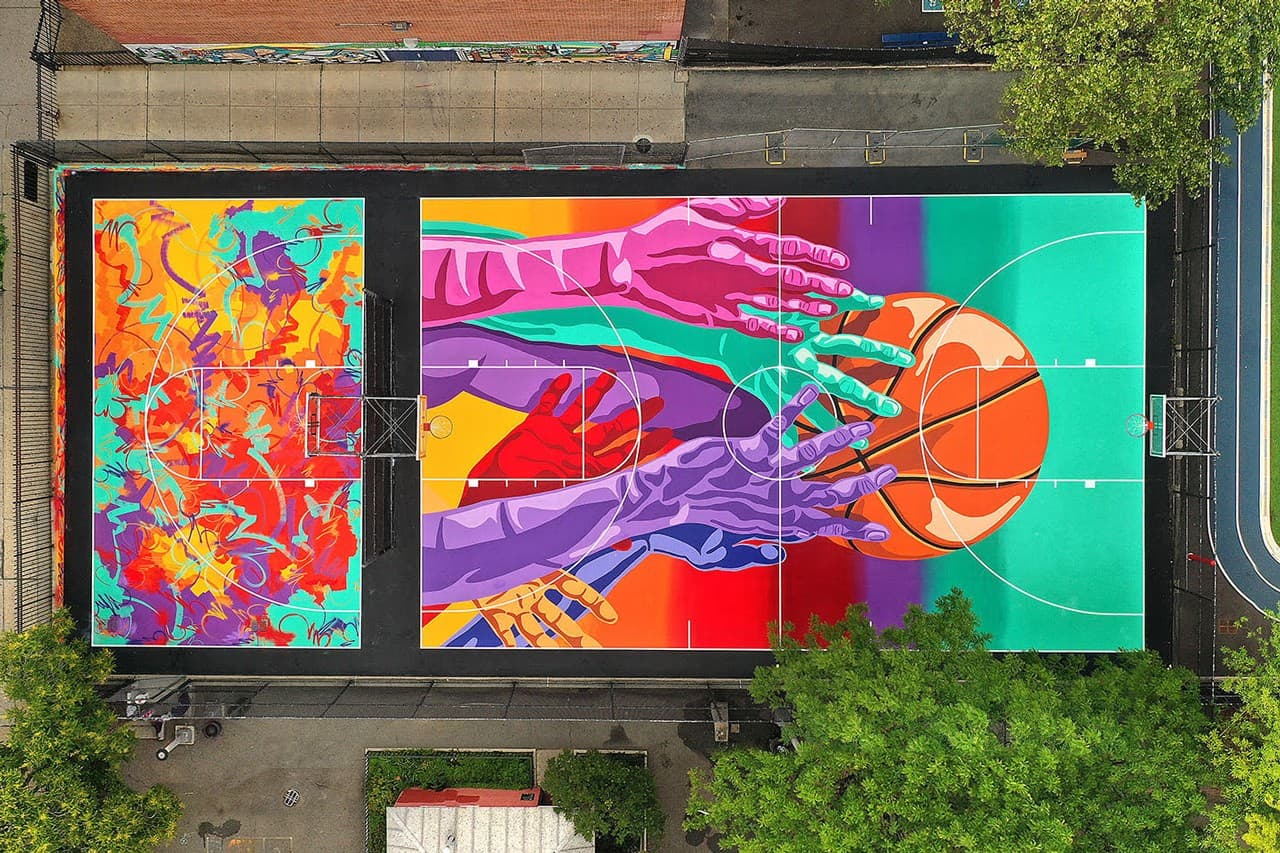 Lakwena : I'll bring you flowers
This production, called "I'll bring you flowers", is a poetic message by London-based artist
Lakwena
. Produced in 2020 in the city of Pine Bluff, Arkansas, the work features abstract geometric patterns, alongside various texts, including a reference to a Maya Angelou poem on hope and resilience.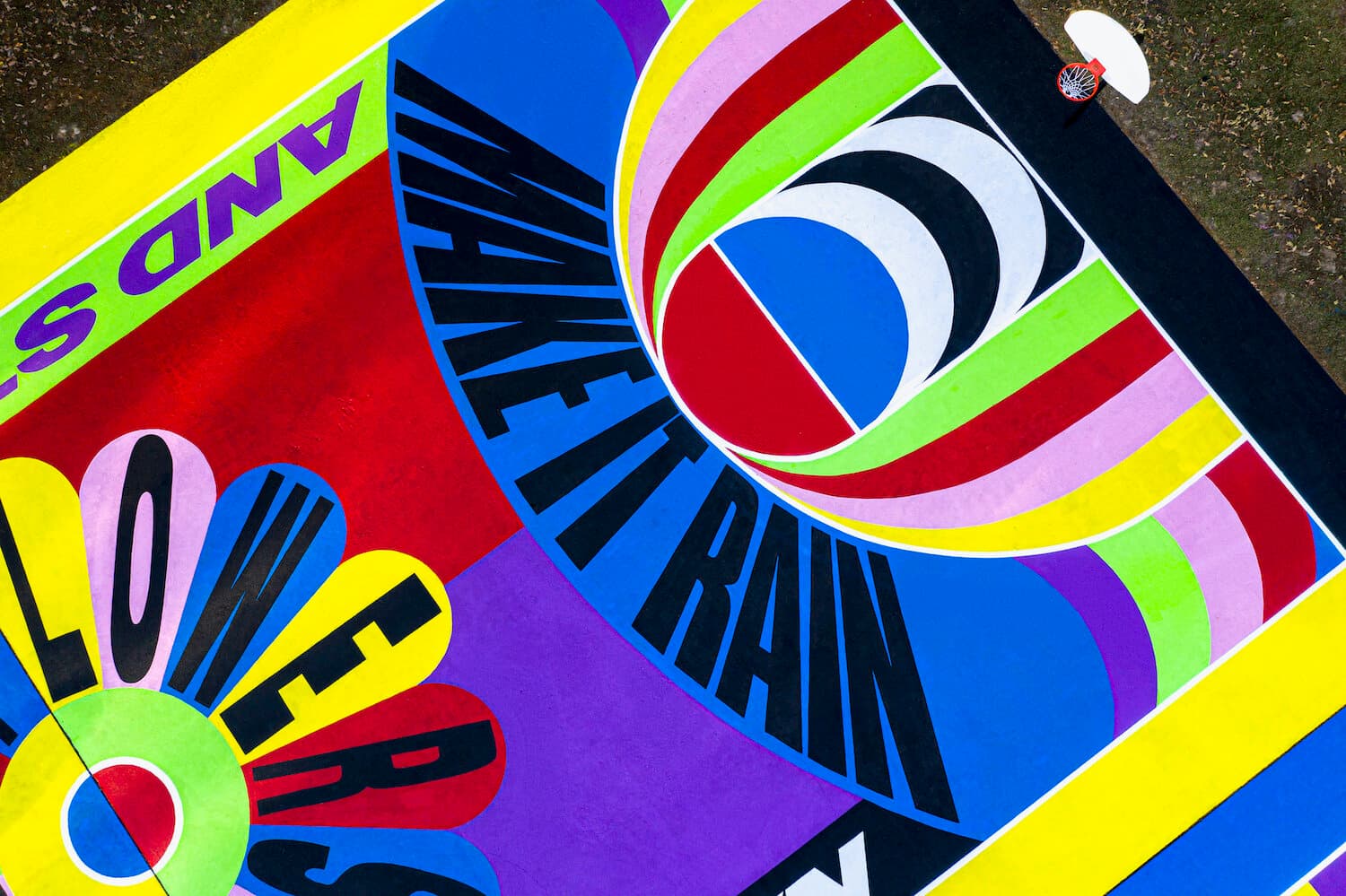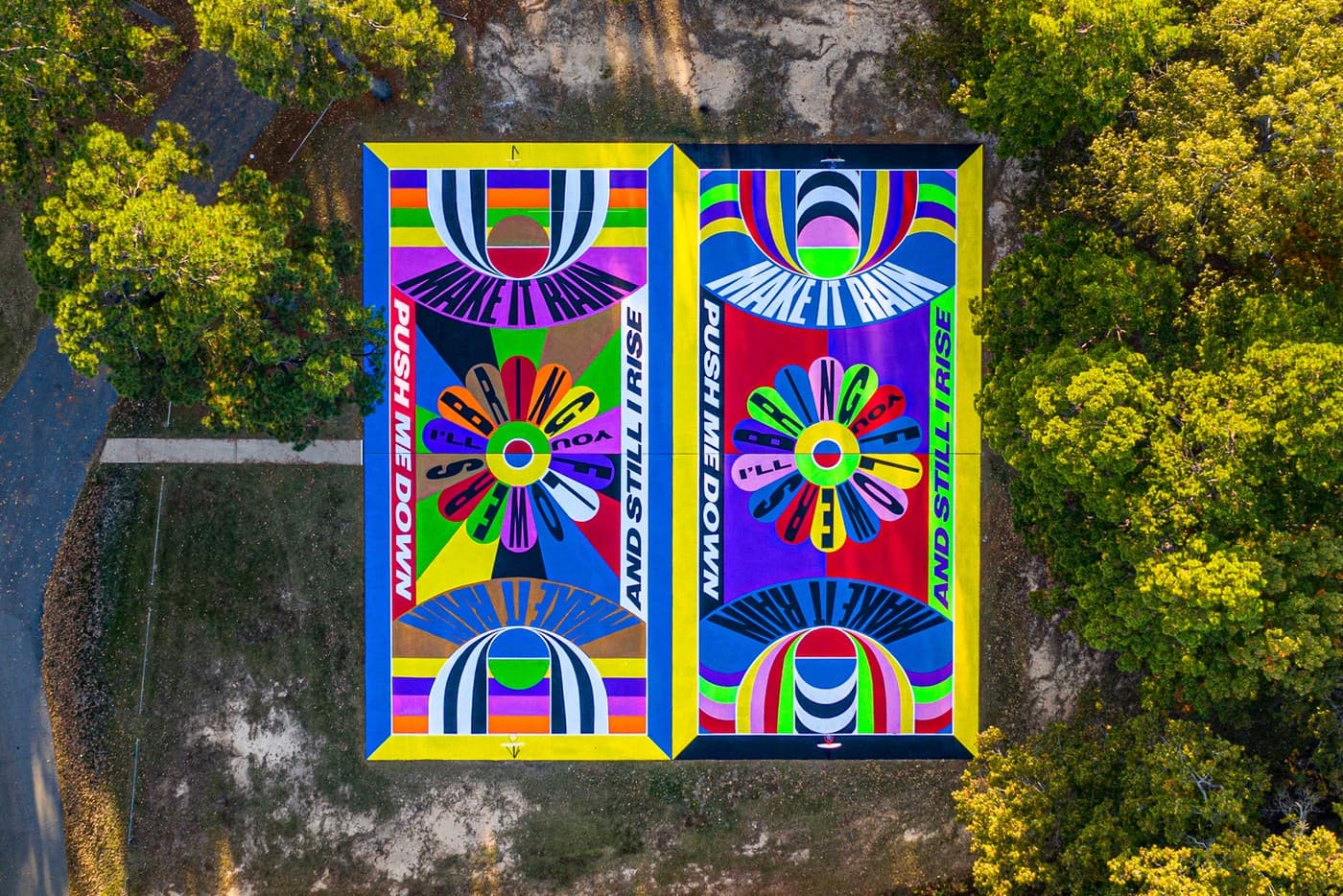 "It was nice to make an artwork for people that I have a connection to, especially at what feels like a very significant time for the black community."
Lakwena
Boa Mistura : Unión
The spanish collective of artists partnered up with Puerto Rican artist Myke Towers for this mega project: painting 6 different playgrounds in 6 different locations across the globe which, put together, form the word "Unión"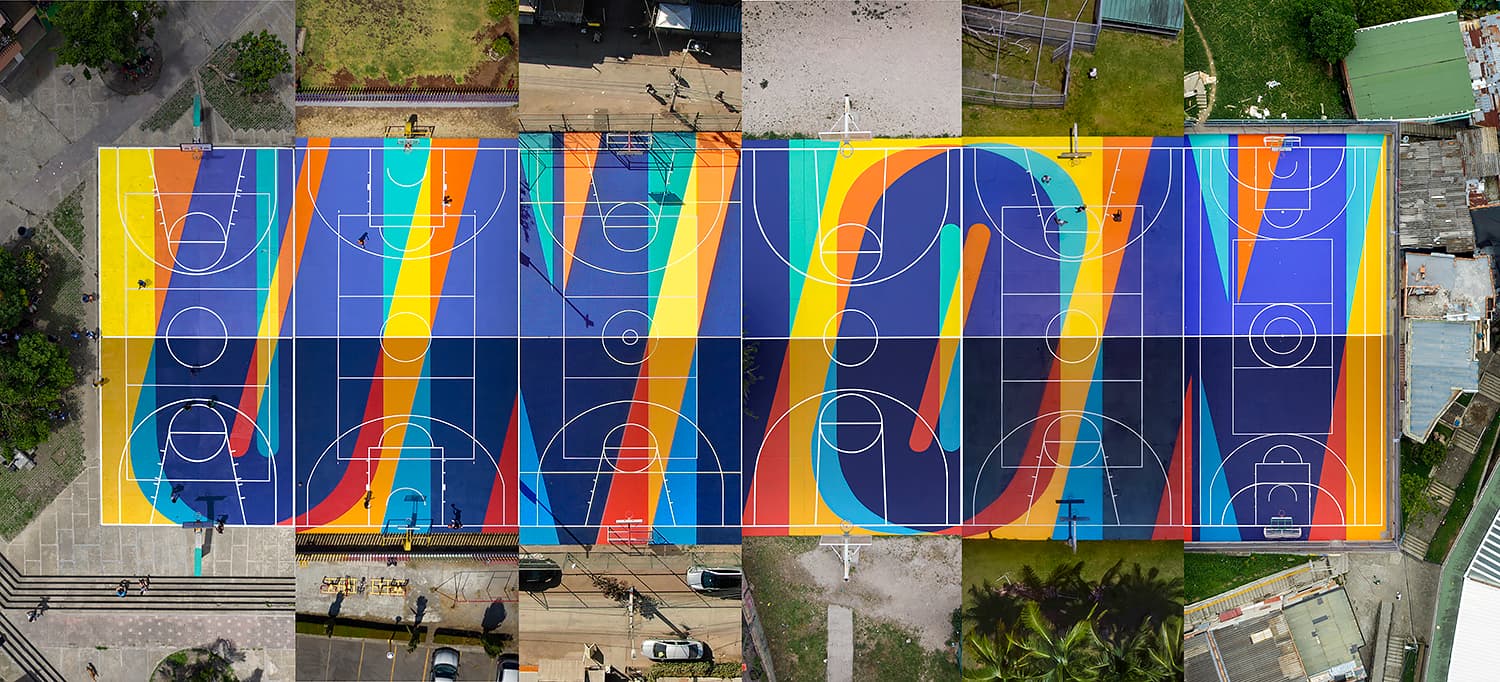 The project targetted the commities of La Zurza in Santo Domingo (Dominican Republic), Copilco University's Unidad Habitacional Isste in Mexico City (Mexico), Renca in Santiago de Chile (Chile), La Cañada Real in Madrid (Spain), Río Piedras in San Juan and Comuna 13 in Medellín (Columbia).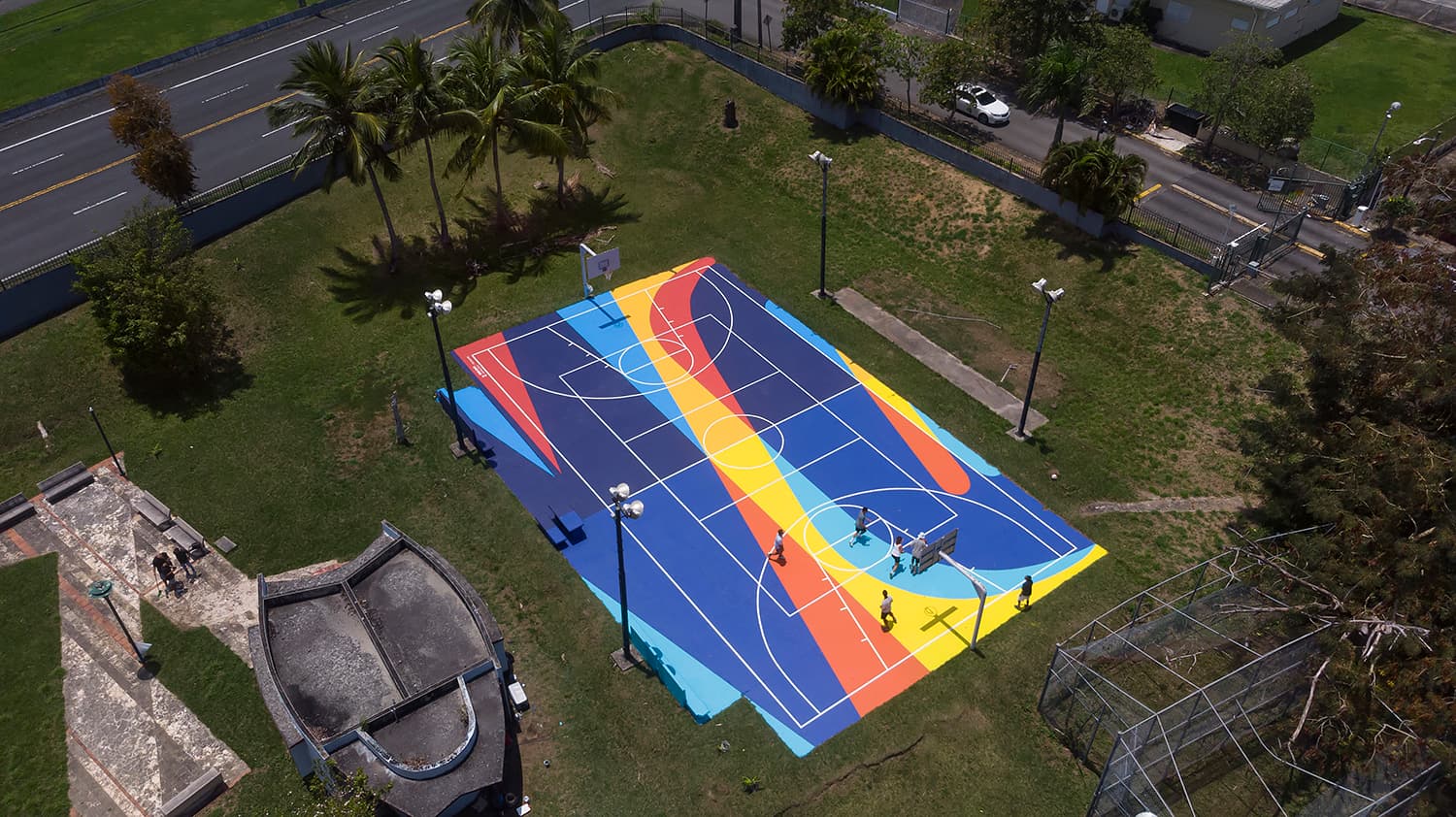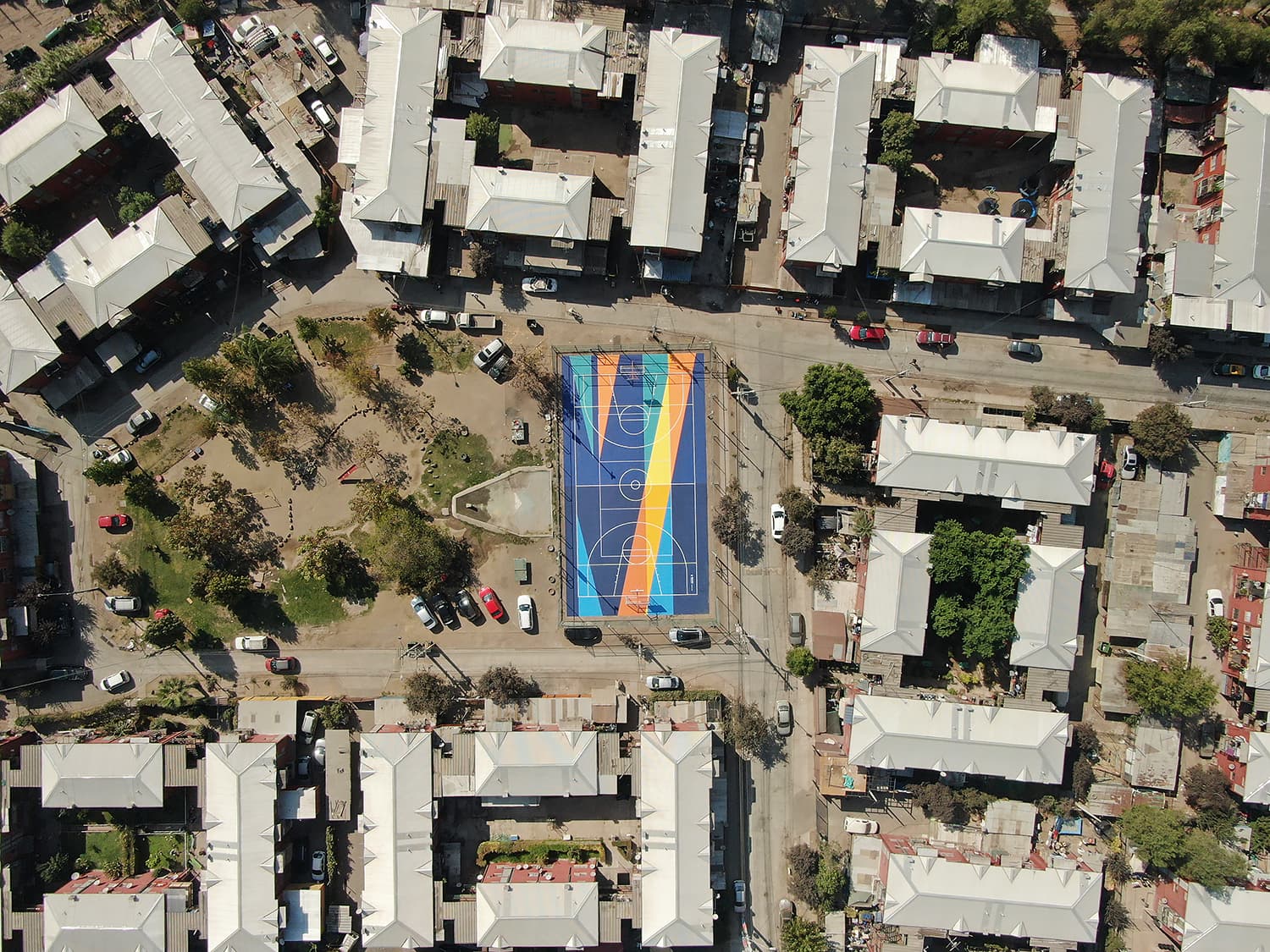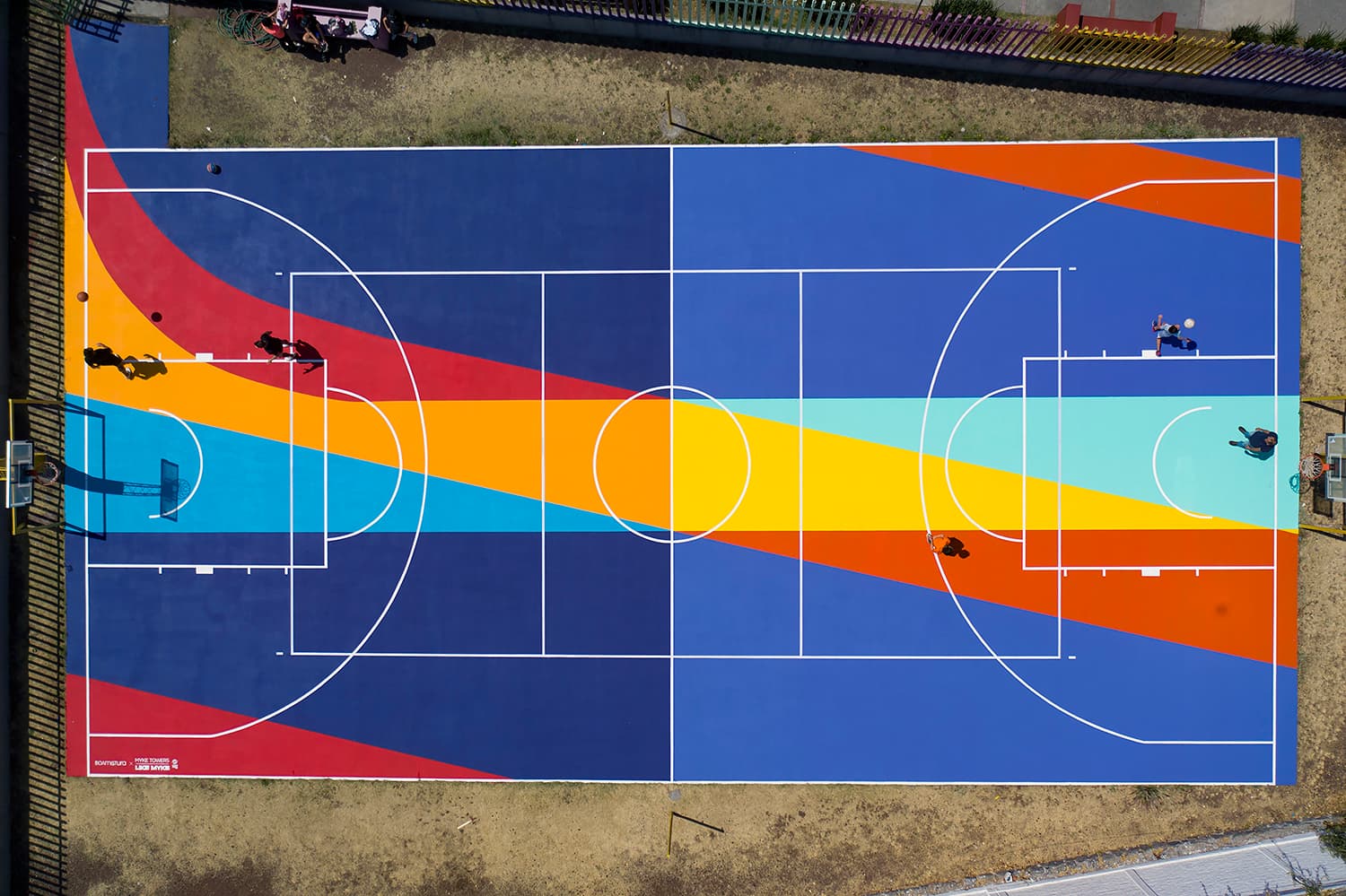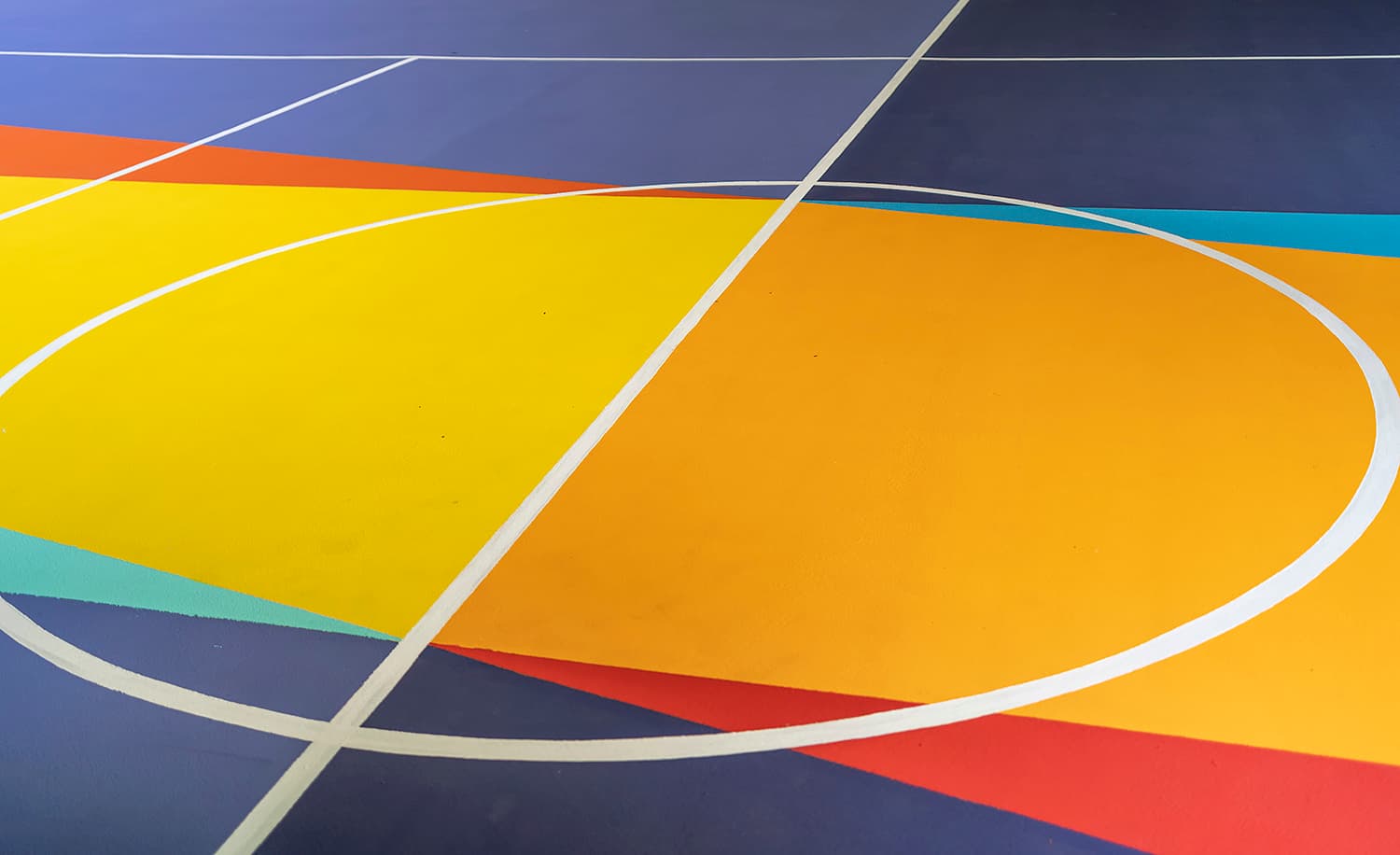 The total intervention covers more than 26,000 square ft (~2500 square meters) aimed at uniting communities beyond social and racial differences.
"Sports courts are the neighborhoods' hearts. A large part of the community's activities is articulated around them. That's why we aim at sports courts as the project's canvas."
Boa Mistura
Discover the behind the scenes of this project in the following video:
About the artists