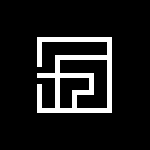 We are on a mission to make art easier to discover.
Fatcap was established in 1998 as a side-hobby by our founder
Cedric Sadai
. We took the name Fatcap in 2000.
In 2008, we launched
Fatcap agency
, the world's first agency to help businesses and cities make large-scale mural-based art projects. For 10 years, we worked all over the globe, partnering with the most talented artists to produce meaningful and long-lasting art.
In 2020, as the Covid crisis hit, we decided to make use of our lockdown time to take Fatcap to the next level. This adventure starts today with the blazing-fast discovery experience that we hope you are enjoying.
A genuine love for art
In the past 20 years, we have seen urban arts evolve from being mostly graffiti to integrating street-art as a core component. Recently, we have witnessed another major evolution: a blend of urban arts (mural-based paintings) with contemporary arts.
Nowadays, urban-inspired contemporary art goes beyond the spray can and embraces a wealth of techniques and influences: abstract, typography, digital, illustration and more.
We are proud to have been documenting this unique artistic revolution, and are excited to keep doing it for the decades to come.
Our vision
We strive to make art easy to discover for people, and easy to sell for artists . We do this with a unique blend of content and cutting-edge technology.
In the next few months, Fatcap will become a content-powered marketplace, where art lovers who come to discover artworks and artists will be able to buy directly from them, easily and securely.
Artists can already
get in touch with us
to learn more about the powerful tools we are going to provide them, and to apply for our beta program.