Cedric Sadai
Published 2 years ago
12 years later: the ever-engaged art of Escif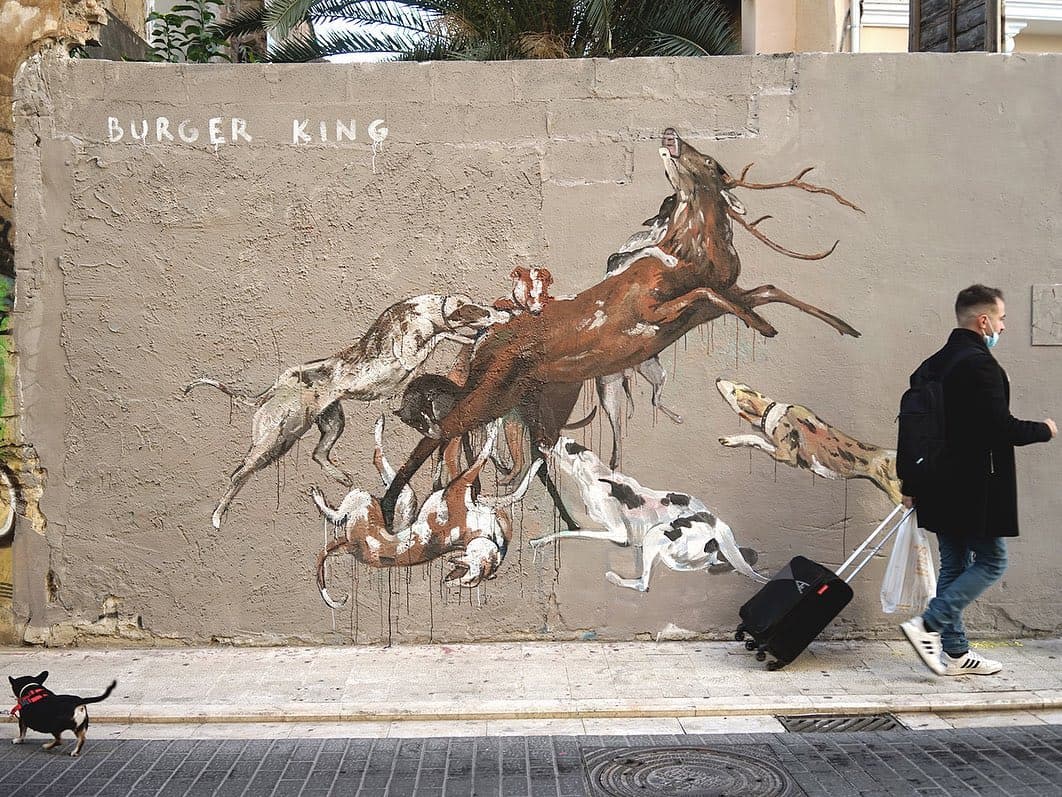 Escif is an internationally sought-after muralist from Valencia. The simplicity and impact of his approach contrast with the power of his message. A message he now delivers in innovative ways.
We first interviewed
Escif
back in 2009. At that time, we found his politically charged messages delivered with a seemingly candid approach to be heartwarming and appealing.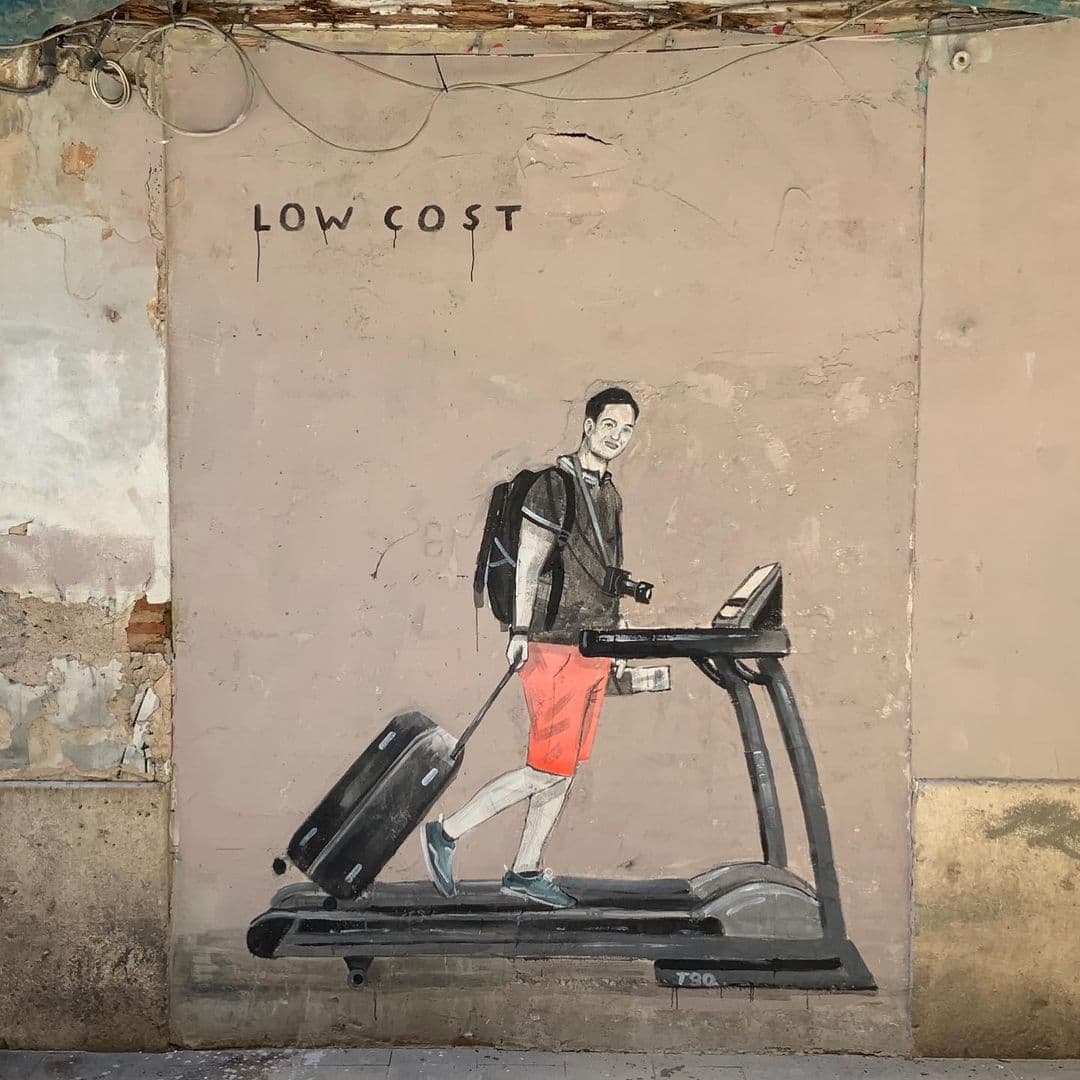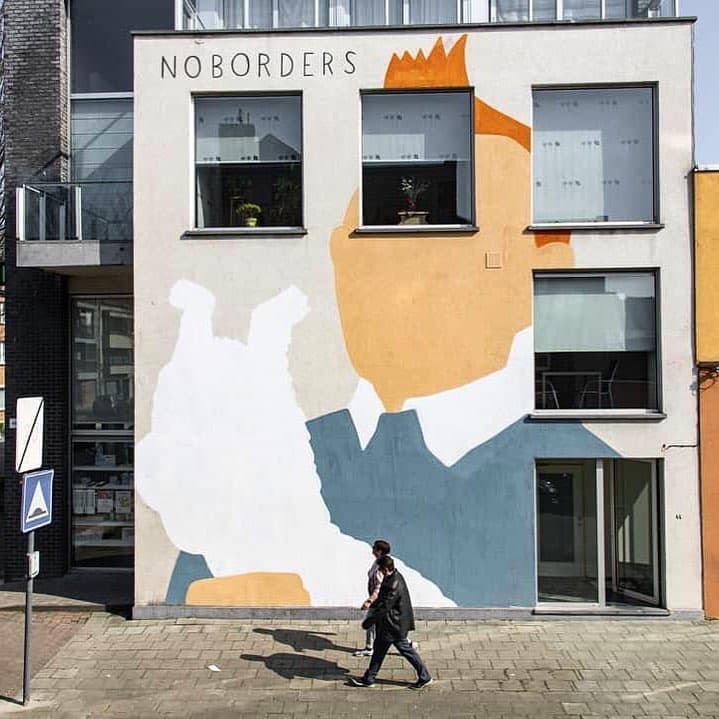 Back then, he was telling us about his work: "I think of my work in the street as a sort of contemporary mural painting, inspired by the Graffiti movement, but that doesn't necessary shut itself in this movement's "clichés". It's been almost 12 years since I started painting in the street and every time I try to get rid of my biases and be free".
Since then,
Escif
surely kept pushing his boundaries. He conducted impressive experiments with 3D and VR, like the one developed for the LASCO project in 2018 at the Palais de Tokyo in Paris. As the video below shows, the idea was to do a "virtual vandalization" of the museum in an app called "Tokemon Go", sarcastically named after the then-popular VR app Pokemon Go.
Escif also had a clear idea of the emotions he wanted to trigger in people's eyes
"I like to raise concerns in people that observe my paintings. I'm not interested in being told that what I do is pretty, not even that I do it well. I'd rather provoke some kind of thinking in the spectator. It's true that I try to create a parallel world, a bit surrealistic, but I try to insert symbols and connections so that everyone can put up his own dialogue and stories."
A path that he stayed very consistent with, as the Valencian since uses his voice regularly to put light on a range of contemporary, historical, and local issues, as seen in some of his recent projects:
La plaza es nuestra
"The square is ours" honors the resisting and heroic values of the people of Sant Feliu de Llobregat (near Barcelona), who prevented a gas station from being built during Franco's dictatorship by planting a tree in the middle of the construction site.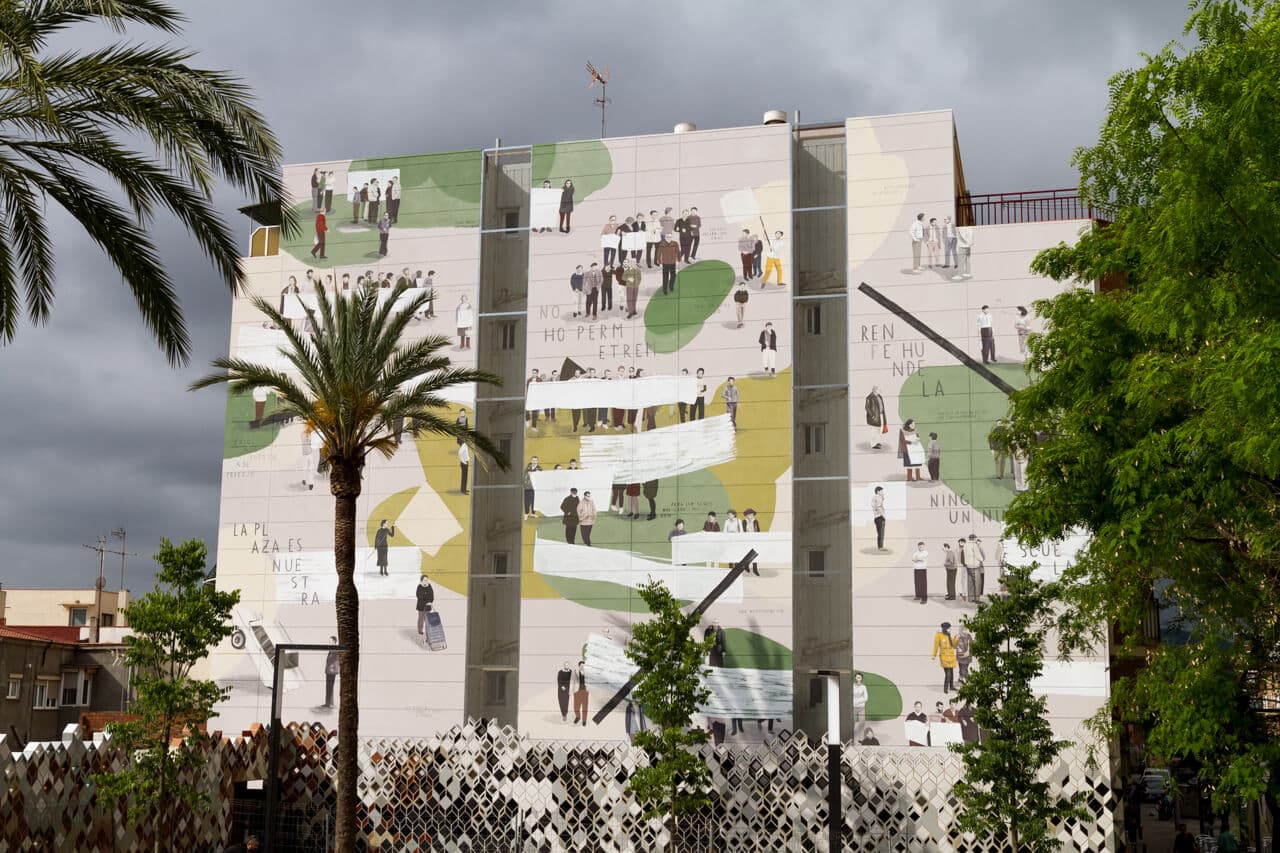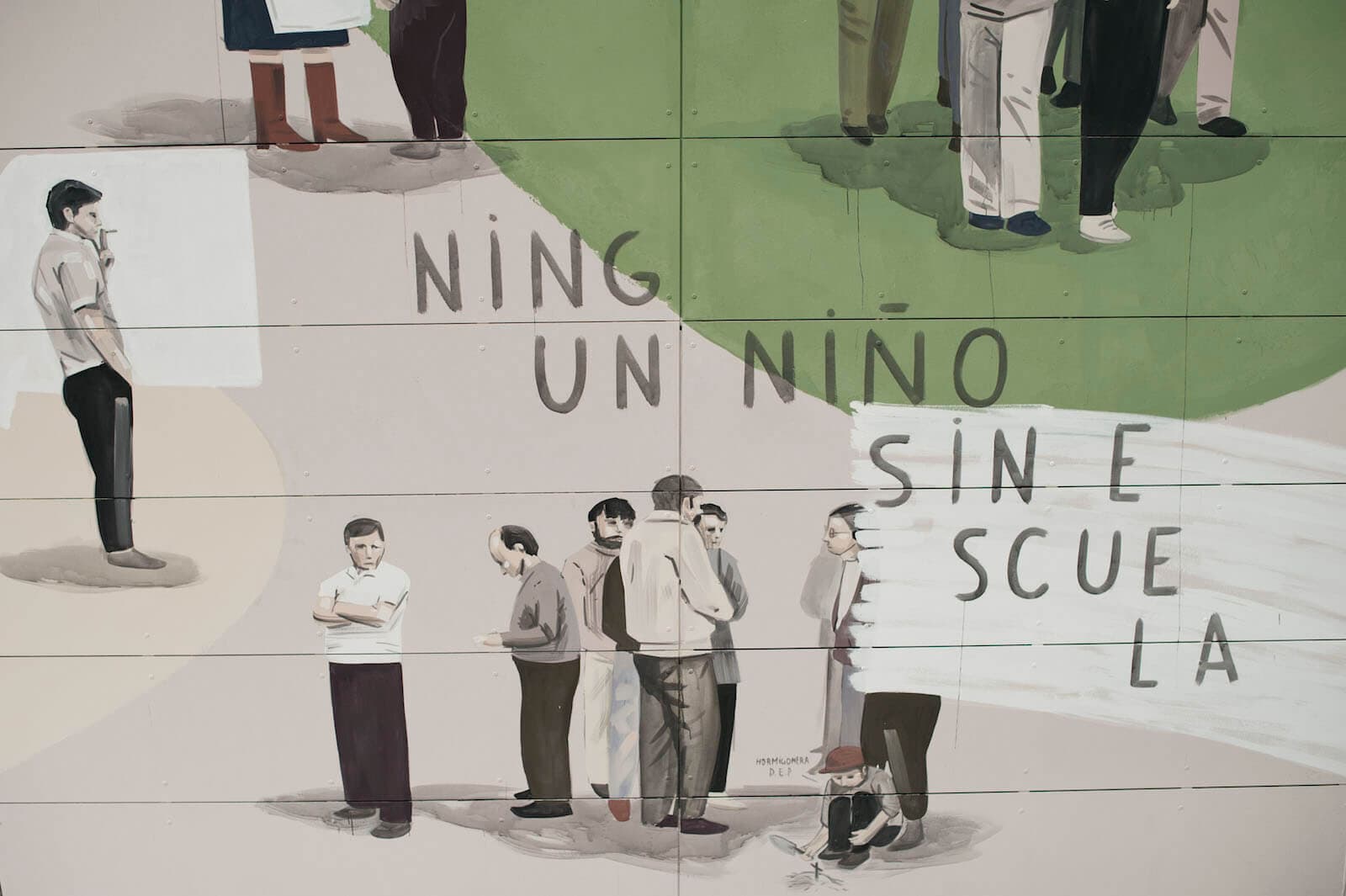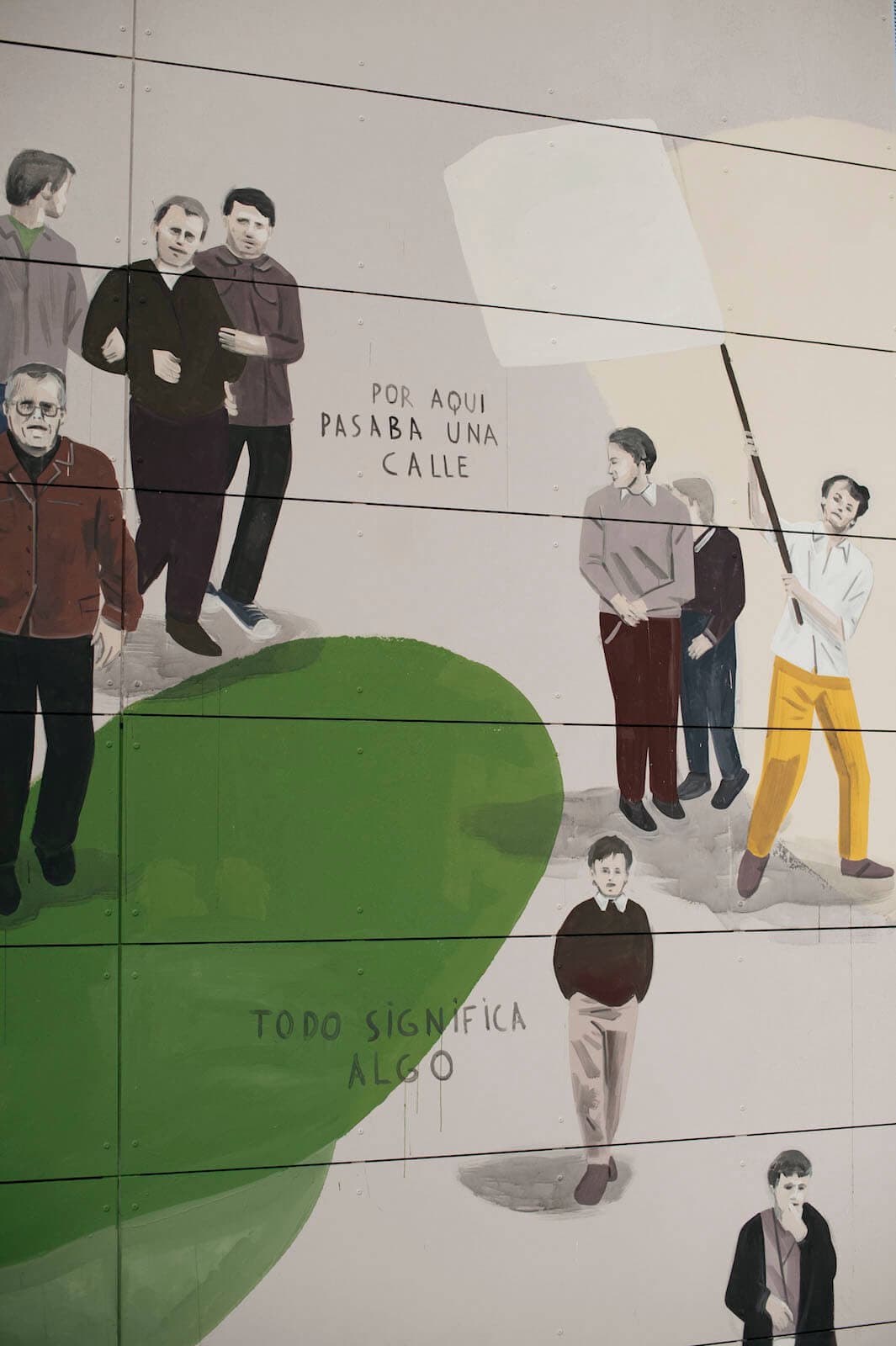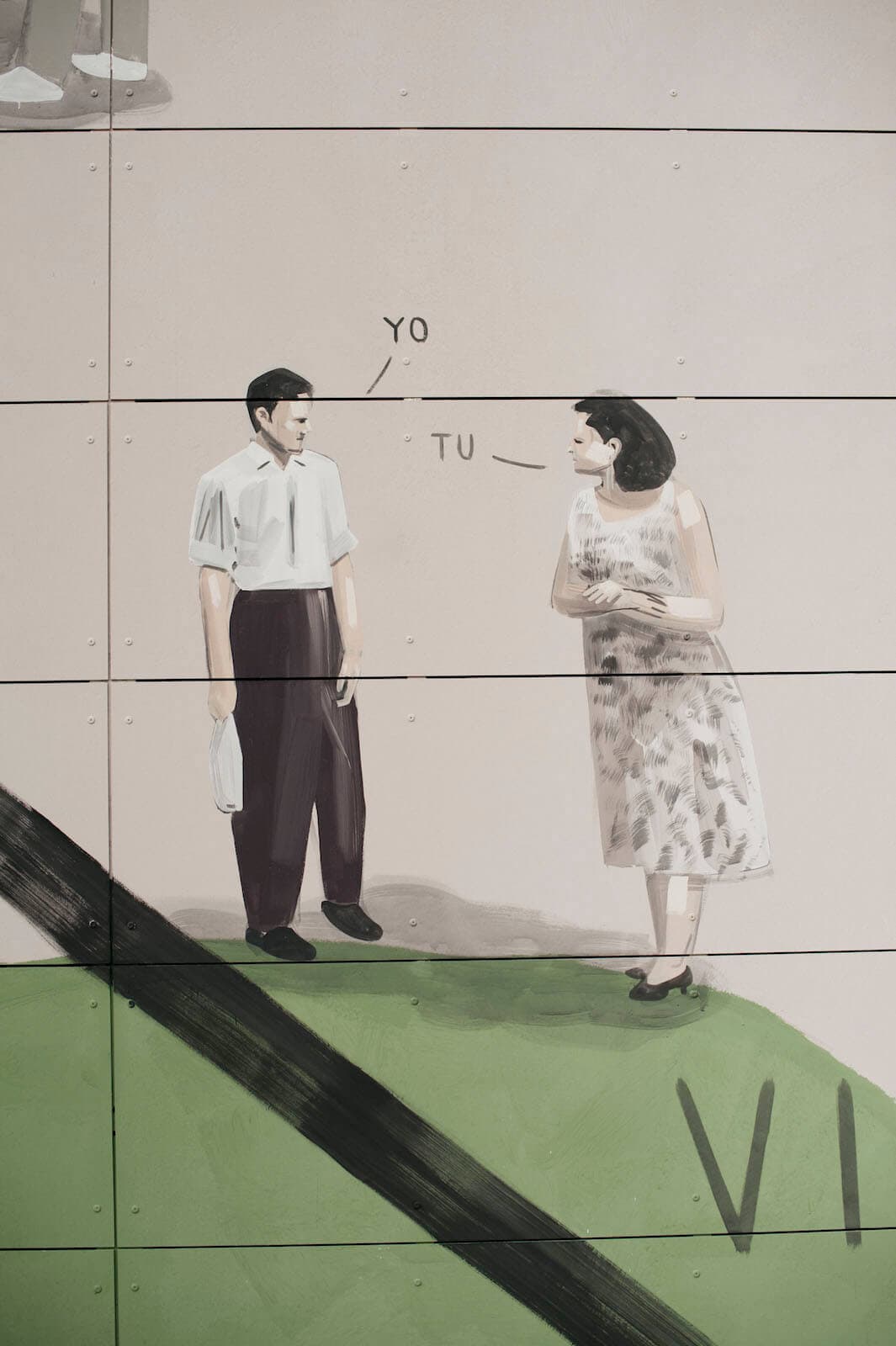 We are the forest
This project in Berlin raises awareness on deforestation, an important cause in Escif's activism.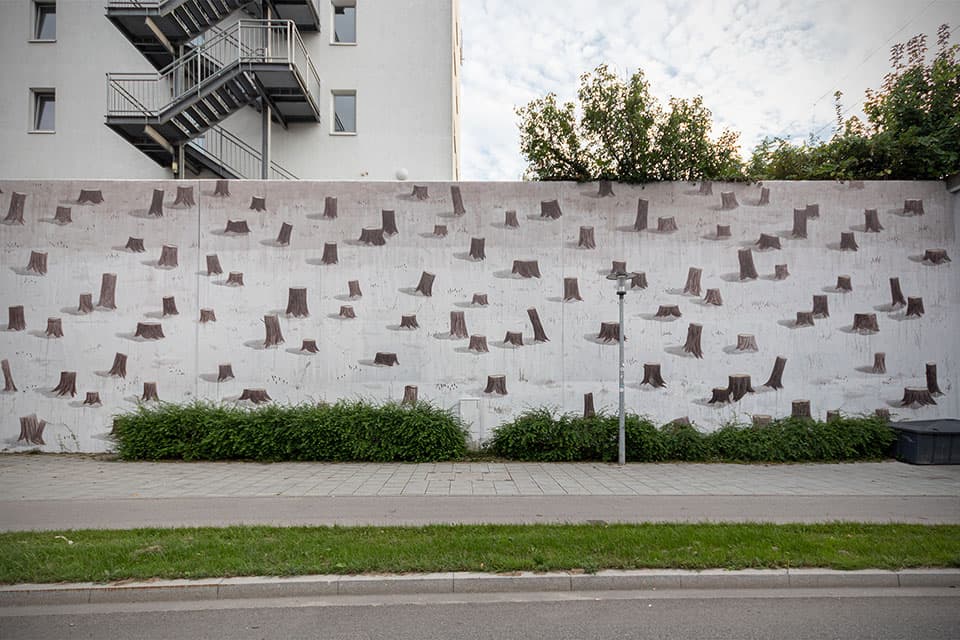 The project was curated by
Positive Propaganda
, a Munich, Germany-based non-profit promoting social and political art in urban spaces.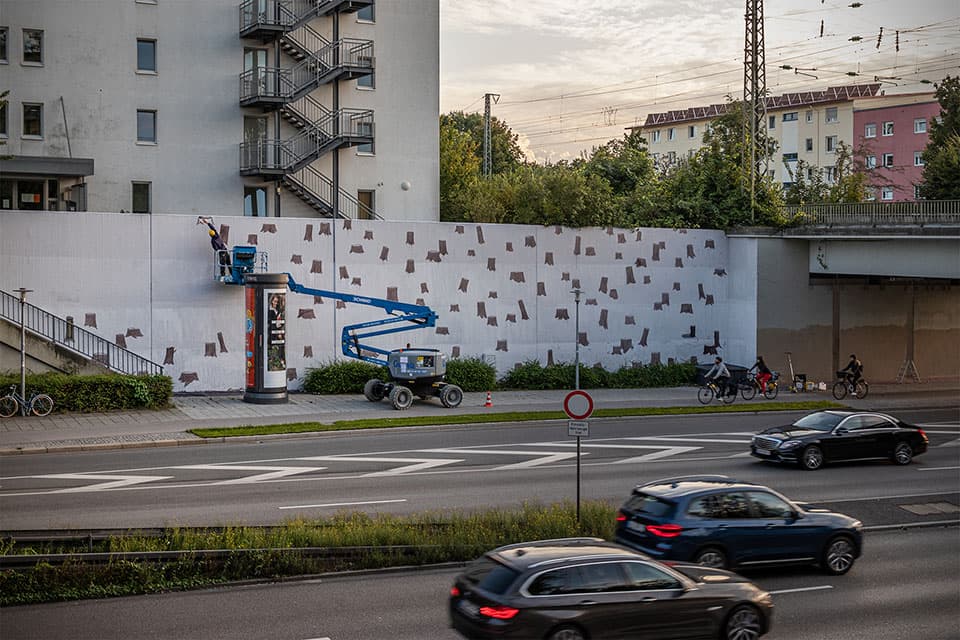 "165 square kilometres of vital rainforest from Brazil to Indonesia are being cleared every day in order to make way for gigantic monoculture soya and palm oil plantations (...) so we can buy our products at ridiculously low prices."
Escif
Rewild
This project was made in collaboration with "
Splash and burn
", an initiative led by creativity to amplify the conversation on the unsustainable culture and use of palm oil. It is also a powerful message that highlights the deforestation in the Indonesian island of Sumatra and its catastrophic effect on wildlife.
One of its most celebrated installations features a sign directly crafted in a palm oil field currently undergoing reforestation.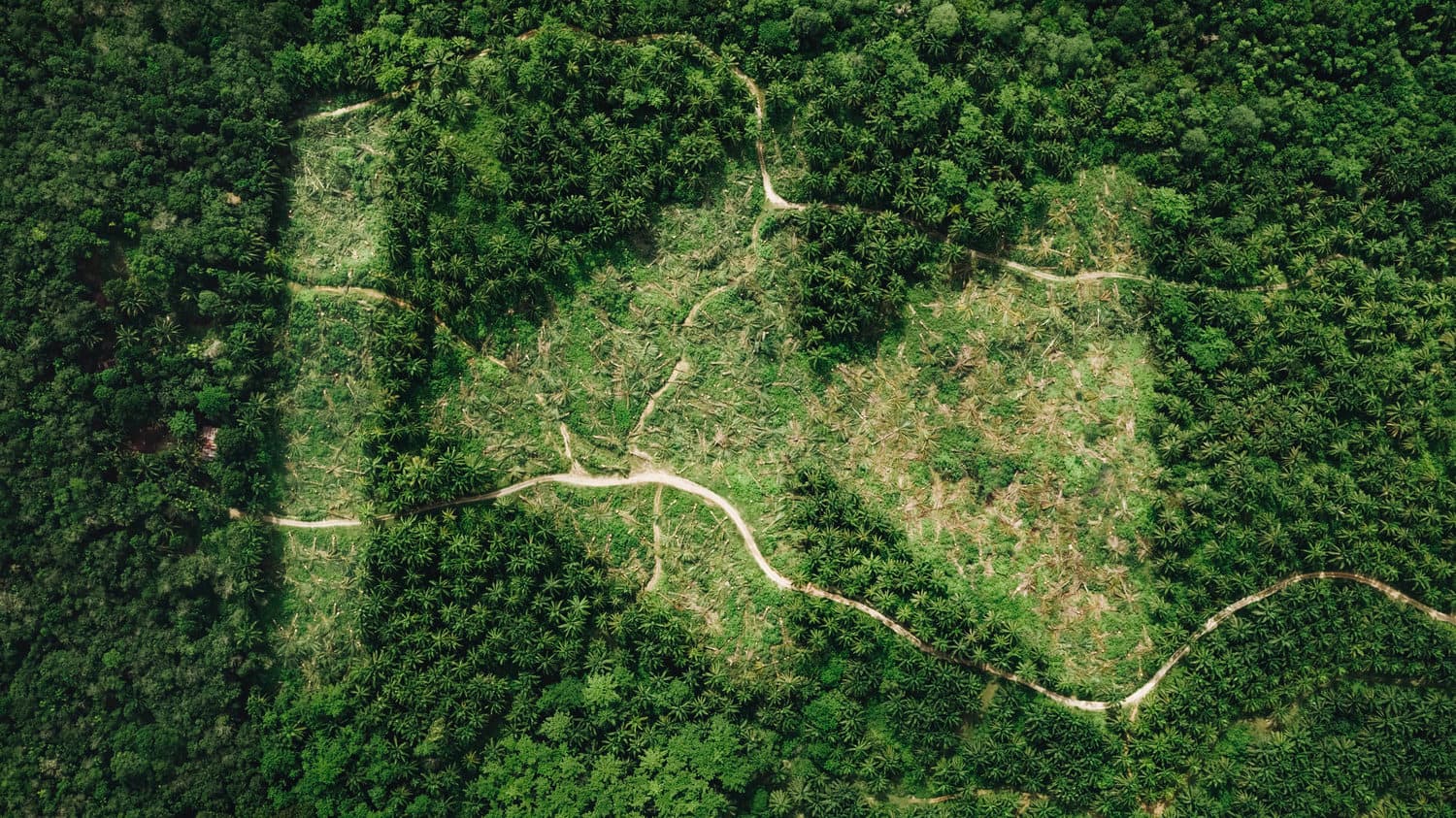 It has led to the creation of a short movie
"The idea of going back, of rewinding is an invitation to reconnect with ourselves; to recover awareness and respect for the earth, which is the ecosystem of which we are part"
Escif