The second FatCap Wall done in the Bronx NYC. TKID, COPE2, DEEM, INDIE, EWOK, SHADOW, OHS, JICK, JEE. Pictures and report.
As we told you, we did two walls in NYC, the first one was in the Queens, so here's the pictures of the second wall in the Bronx with the KD crew. Huge wall done with COPE2, T.KID, DEEM, SHADOW, OHS, JICK, EWOK, INDIE, and JEE.
Big up to Shadow for his dope background straight from the MTA subway. Big up to all the artists, to our sponsors, MTN Montana Colors , and Sen2 's Shop The BAKERY.
The whole wall! Click on this picture.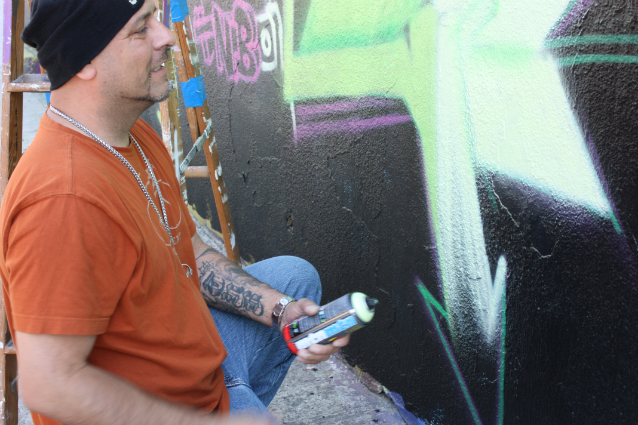 Tkid, Cope2 and Kool Herc.