Whether it's an apocalypse now or a vow to wear their mask more, we were eager to know what resolutions artists set for 2011.
We asked artists to share with us their New Year's Resolutions for 2011, and they delivered. Brilliant, insightful, random and hilarious! With resounding agreement, the number one resolution is to PAINT MORE!
Be sure to read them all, there are some hidden gems:
Galo MAKE
For next year? I'll MAKE this succinct - Priority number one: to have more LoveGalo Girls! Then: paint more, travel more, curate more shows, make more money, possibly and finally battle Cope2 and continue my quest to becoming the Wilt Chamberlain of graffiti art.
Interview with Make/Galo | Artist Page
Cope2
Cope2's new years resolution is to work out hit the gym hard witch I started already spend more time with my family take my art to another level and stay away from all negitive people and haters do what's best for me and my family cause when you look out for people they betray and stab you write in the back! Not anymore I'm done
Cope2 Documentary | Artist Page
Shiro with Cope2, Indie, See One and URNY
Shiro
I would like too travel and paint as much as possible, like Europe, USA, and Asia. I will try to my best!
ROA
Painting, traveling, dreaming!
Interview with ROA | Artist Page
Indigo
My new years resolution is to rethink everything. Nothing is too sacred to be questioned, nothing is too precious to be changed.
Paint Your Faith Collaboration | Artist Page
Chor Boogie
paint the world...some more
Interview with Chor Boogie | Artist Page
How Nosm
At the end of each year we do a quick recap of what has been accomplished and check if our goals have been achieved.we reached those goals and so we are going to set higher ones for the upcoming year.so in that sense ..behave bad,paint whatever on whatever you wish...
How and Nosm Interview | How Artist Page | Nosm Artist Page
Estria
Continue painting at least 3 times a month. Grow the Estria Invitational Graffiti Battles. Get 10 murals painted across the planet on the issues surrounding water. Launch new clothing line. Begin a series of murals in Hawaii on the '70s Hawaiian musicians and their lyrics. Get back to exercising regularly. Try to top what I did at Primary Flight.
Sherm
As usual, I would like to be more productive, be more creative, be more helpful, be fit, learn something new...but knowing me, it only lasts for the first couple of weeks of the new year, then I revert back to my lazy, complaining self.
So I'm just going to go with the flow of things; appreciate life, direct my energy towards the things I want and leave the negativity behind.
Interview of Sherm | Artist Page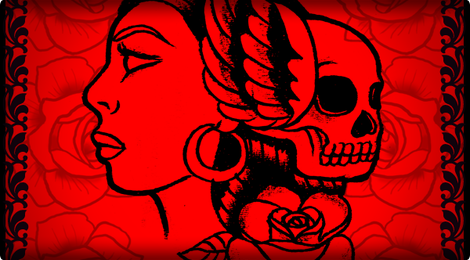 AM
PAINT MORE and TRAVEL MORE:) Focus on acquiring more artist in residencies.
Interview with AM | Artist Page
Phlegm
I will wear my mask. (and change the filters more than once a year)
I will not answer emails blind drunk (because waking up to find I've agreed to paint a my little pony mural in some kids room is not how i roll)
I will try to put safety first when erecting my ladders (ladders balanced on ladders balanced on wheelie bins can only be got away with so many times.)
I will not rant about artists selling out (but i do think that when people are spraying walls with adverts for their own DVDs, doing custom shoes for shit-box sports companies like Nike, or paying street teams to do your paste ups then you have royally crossed the fucking line in my book...oops, that's the last time.)
MTO
My new year's resolution is to try remember what was last year's one.
Dabs & Myla
i guess if we had a resolution for the new year it would be to try and push ourselves even further than we have in the past couple of years! work harder, sleep less, eat well and look after each other! Cant really ask much more of your self than that!
Dabs Artist Page | Myla Artist Page
Sero
My new years resolution is to change the way graffiti/writing burners are done= take the movement to the next level! And make my mark on the art gallery scene globally.
EOn75
In 2011 i dont want to look back at what was accomplished in 2010, i want to keep my head up, always focusing on the future and what it might hold, no matter what those dreams may be... anything is possible as long as i have the love of my family and creative juices flowing through my soul..... the possibilities are endless
Photo Credits: funkandjazz (See more photos on Bay Area Graffiti)
Specter
My resolution is very simple and similar every year. Do better than last year.
Mr Di Maggio
My goal is to paint as much as i can. Live free. and travel the world spreading love and good thoughts through painting!
Quel Beast
i resolve to have more anonymous sex, more gallery owners giving me drugs, more drunken tagging sprees, i want god to create a new color in the spectrum, i resolve to make art so good that van gogh's zombie comes back and bites the ears off everyone in chelsea
SR X
My resolution for this New Year is about 2012. I hope the dumb and catastrofists profecies about the end of the humanity from Mayas, Nostradamus and other crazy guys will be true and 2011 would be the last year that humanity still kills ones to others and destroying the Nature.
I hope 2011 will be our last year in the earth! (But it would be a happy year anyway) :)
If it wouldn´t be possible I would satisfy myself if I could still be painting and paying the bills (and eating something if it was possible)
I hope you like my resolutions, you can rewrite them as you want, I know my english isn´t good.
Merry Christmas and Happy New (last) Year for you and all the FatCap Crew! And thanks for asking me. Keep doing your good work with the site.
Artist Interview | Artist Page
Sr. X on Flickr
Think you have a better New Year's Resolution? Send it our way. Bring 2011 with a bang!